ANESTHESIA PATIENT SAFETY FOUNDATION (APSF)
The APSF was launched in late 1985 as an independent, nonprofit corporation with the vision that "that no patient shall be harmed by anesthesia." The APSF grew rapidly in impact. Its highly respected quarterly Newsletter became and remains the largest circulation anesthesia publication in the world and serves to communicate safety-related news, ideas, and opinions. The research grant program has funded many projects that provided insight into and suggested solutions for safety problems. Prior to APSF there was no centralized effort to fund research directed specifically to patient safety. Over the years a cadre of patient safety investigators have evolved as a result of the APSF research awards program. The extensive educational efforts included publication of books, co-sponsorship of a large video tape series, organization of the heavily-trafficked "patient safety booth" among the exhibits at the ASA annual meeting, and, more recently, emphasis on the popular APSF Web site.
For 2022, APSF has identified its top ten patient safety priorities. The use of emergency manuals is highly relevant to the top three of these priorities: culture of safety, teamwork and clinical deterioration.
---
COUNCIL ON SURGICAL AND PERIOPERATIVE SAFETY (CSPS)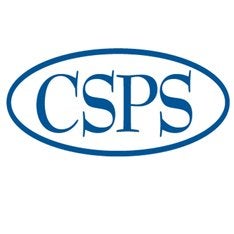 CSPS is an incorporated multidisciplinary coalition of professional organizations whose members are involved in the care of surgical patients. The Council has recently endorsed the use of cognitive aids in clinical patient management and endorsed EMIC. They also offer many links to emergency manual resources in their Safe Surgery Resources. CSPS is composed of The American College of Surgeons (ACS), American Society of Anesthesiologists (ASA), Association of periOperative Registered Nurses (AORN), American Association of Nurse Anesthetists (AANA), American Association of Surgical Physician Assistants (AASPA), Association of Surgical Technologists (AST), & American Society of PeriAnesthesia Nurses (ASPAN).
To find out more about CSPS, visit their website.